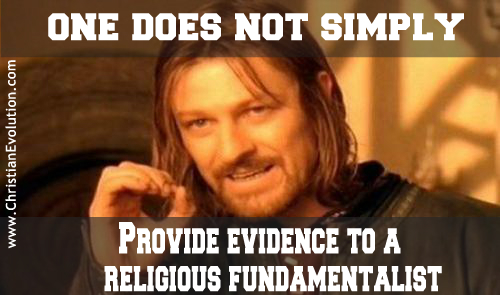 The Progressive Edition
A certain popular progressive Christian blogger has made a name for himself with a series of posts titled "10 Things You Can't _________". These lists make some really good points, but I have a slight problem with them: they're all directed at conservative, evangelical and/or fundamentalist Christians. That's a problem for me  because it smacks of the "Not all Christians" thing. God knows progressive Christians aren't saints, however much we'd like to think otherwise. So, I came up with my own list. And, I'll go ahead and say you probably aren't going to like it.
You can't call Trump supporters "deplorables". Or "racists", or "ignorant", or any of the other epithets that get thrown at them. It doesn't matter whether it's true or not. Jesus told us to love our neighbors and I'm pretty sure telling someone that they're "deplorable" isn't what he'd consider "loving".
You can't tell everyone "I can't vote for him/her. I'm voting my conscience." Don't misunderstand me, I'm not saying you can't vote your conscience, just that you can't be a condescending ass about it. Because, no matter what you think you think, that's the way you come across when you say this. The same goes for "Choosing the lesser of two evils is still choosing evil."
You can't call people out for taking advantage of "white privilege" while doing the same thing yourself. See #2 above.
 You can't pontificate on what you'd do if ________. What I'm talking about here is something I wrote about last week. I've seen several progressive bloggers write about what they'd do if one of their kids turned out to LGBTQ. It's the "if" that's the problem here. If you don't have a gay kid (or have any kids at all), shut the fuck up and let people who actually live this reality talk about it.
You can't put words in people's mouths. Or thoughts, or ideas, or pretty much anything else. It's wrong. Don't think progressives do this? Tell you what, google "progressive Christian memes" and then we'll talk.
You can't marginalize people because of they lack the "proper" educational credentials. Don't think this is happening? Take a look at the roster of speakers at any progressive Christian event. I can almost guarantee you won't find anyone who doesn't at least have a masters degree. And, don't get me wrong, I'm not against education. Hell, I'm going into some serious debt right now because I believe in it so much. But, progressive Christianity has to open it's eyes and see that there are people out here who have important things to say that are being ignored because they don't have any letters after their name.
You can't attack everything a person believes in. This is less about the message than the way you present it. Granted, some of the things Christians believe need to be challenged because they are, to put bluntly, fucked up. But, going all "scorched earth" on a conservative Christian's belief that "the homosexual lifestyle" is a sin won't get you where you want to go. Unless where you want to go is making yourself feel superior to "those people". If that's the case, you are definitely on the right track.
You can't block people on social media because you don't like what they say. It goes back to that "love your neighbor" bit. Is it hard? God damn right it is. But, I think that's what Jesus was talking about when he said "Take up your cross and follow me."
You can't be a condescending douche. If you're thinking most of the items on this list are covered in this point, you're right. This attitude of theological and moral superiority (that borders on arrogance) may be progressive Christianity's greatest sin. Don't you think it's about time we started working on it.
And, last, you can't make lists telling people what they can and can't do as a Christian. This pretty much negates everything I've said up to now and that's the point. I don't think we get to be the arbiter of what is "Christian" and what isn't. It really gets on my nerves when some hard-core conservative tells me that I'm not a Christian because I believe in full inclusion, reject the idea of Hell, that I'm "pro-life", etc. Doing the same thing to them seems kind of shitty.