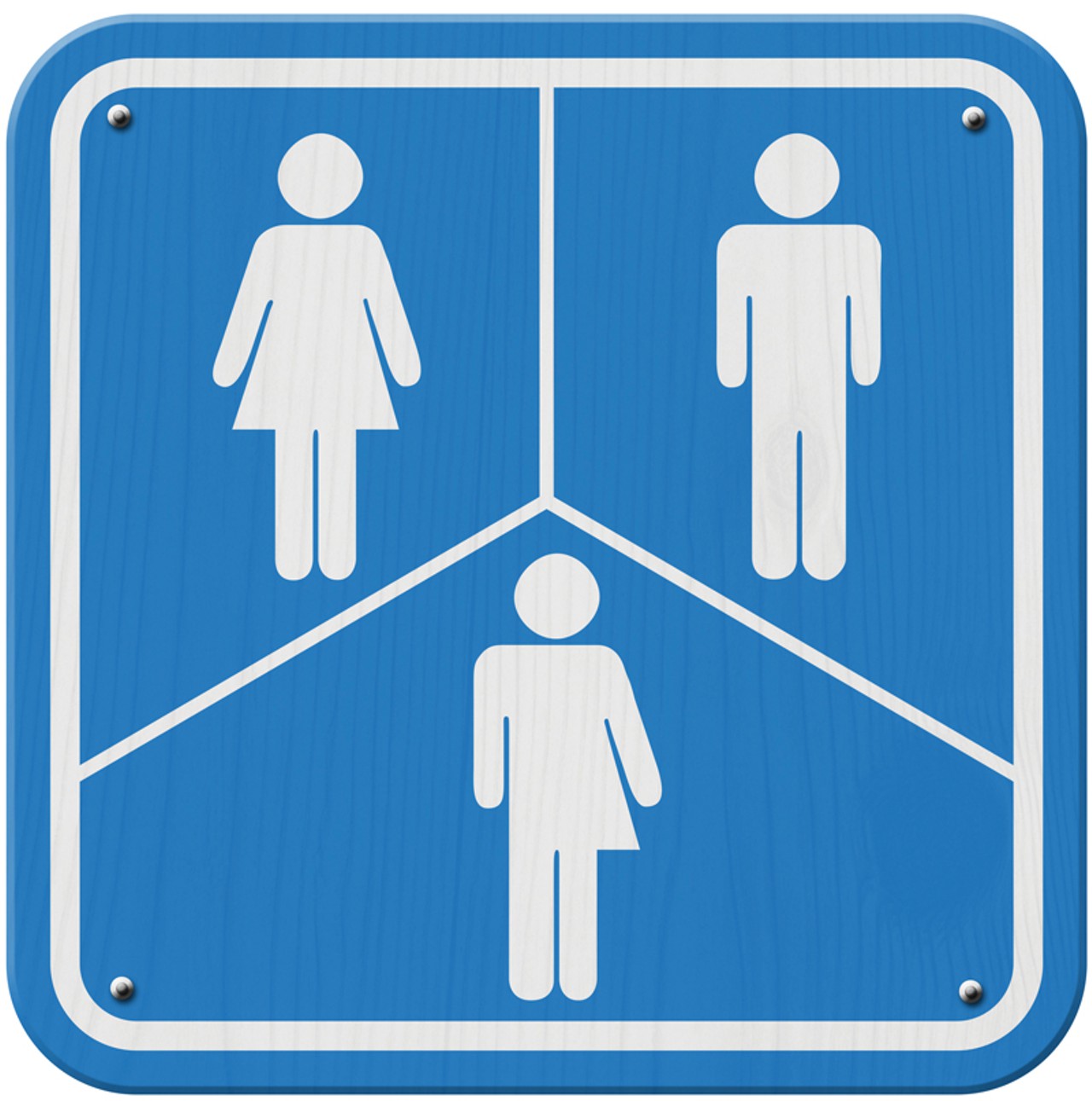 On Wednesday, the National Review published an article by Jane Clark Scharl, titled "The True 'Trauma Trigger' That the North Carolina Bathroom Bill Is Designed to Prevent" in which Ms. Scharl gave us the "real" scoop on the Public Facilities Privacy & Security Act, (aka NC House Bill 2): it's not about discrimination, it's about protecting our women and children from evil bathroom predators.
Like pretty much everything else coming from conservatives about HB 2, Scharl's article was filled with half-truths, obfuscation and outright bullshit. But, that's pretty much the National Review's stock in trade these days; hell, you might as well read "The Blaze" or "The Federalist". But, as I said last Friday, you can't let a little thing like facts get in the way of top quality fear-mongering.
Generally, the article continues the narrative that the whole thing is about bathrooms. Sure it is, that's why it prevents local governments from enacting laws that extend protection to groups not included in its text, something that was ruled unconstitutional in Romer v. Evans (well, that's inconvenient). And, it prohibits cities an counties from setting their own minimum wage. About the only thing these two items have in connection with bathrooms is the smell emanating from them.
On the Facebook post where they shared the article, the National Review claimed that "Liberals are PANICKING over something so very common sense." Okay, let's get one thing straight: there's about as much "common sense" in the new NC law as there is truth in their article. HB 2 isn't about the safety of women and children because there was nothing in Charlotte's anti-discrimination ordinance that would've endangered them in the first place.
What Charlotte did with their now-overturned law was add "marital status, familial status, sexual orientation, gender identity, gender expression" as protected classes. Now, you may be wondering how such a thing could lead to pedophiles molesting our little darlings in public restrooms (it wouldn't, of course; but that's irrelevant when you're trying to scare people into voting for you). This incredibly creepy idea goes back to something I alluded to earlier, "the bathroom predator myth".
The fantasy of evil men entering women's restrooms for nefarious purposes is extremely durable, even though it has conclusively debunked. Probably because conservatives trot it out any time we talk about ensuring that people who are LGBTQ are accorded the same rights as straight folks. As, Enid Strict would say, "Well, isn't that special?"
I'm not sure where this fable came from, but it blasted onto the scene last year, when the city of Houston attempted to pass an ordinance that contained protections for the LGBT community.  In response, conservatives fought this effort by making it all about "men" having free access to women's restrooms, even though they knew it was about much more, i.e. protecting "the gays" from discrimination (God knows we can't that). The tactic was effective; the ordinance was defeated by a 22 point margin.
The myth proved less successful in Charlotte, where opponents used it in their effort to stop the city council from treating people who are LGBT like human beings. Fortunately, the ordinance was passed over the objections over conservative groups and evanglical preachers like Franklin Graham.
Advocates of this fairy tale found some kindred spirits in Governor McCrory and the Republicans in the North Carolina General Assembly. These fine fellows vowed to introduce legislation to overturn the law if it was passed. It did and so they brought the hammer down on Charlotte for doing their job and enacting laws that benefit all their citizens.
On a side note, HB 2 supporters have yet to address is the fact that it doesn't just negate some municipalities' protections for LGBTQ folks, it also jeopardizes Greensboro and Orange County ordinances that covered veterans. Wait, what? Veterans aren't a protected class? Oh well, I guess they were just collateral damage. Eggs and omelets, you know?
The truth is, laws like the Charlotte ordinance have been on the books in multiple cities and counties across the country and none of them report an increase in sexual assaults that can be traced back to those laws. In reality, HB 2 is about keeping trans folks in the closet where the Republicans in the NCGA thinks they belong. If they'd just admit that, I'd have more respect for them. I certainly couldn't have less.