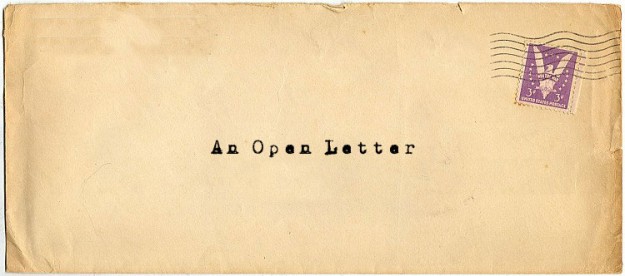 Dear Conservative Christian Parents of kids who are transgender;
You probably don't know me, but I know you. I've been where you are and I know what you're going through, right now. Well, not exactly; while I have been a Christian most of my life, I've never really been a conservative one. But, I am the father of a transgender child. I say that so you'll know I'm not some expert sitting in my ivory tower, telling you how to parent or live your faith; I'm a down-in-the-trenches dad who's going through the same stuff you are.
You see, I know it's hard to be the parent of someone whose identity doesn't match their assigned sex. Heck, it's hard enough to be a parent when everything goes "right"; throw in a hitch like this "trans" thing and it's even gets really hard. And, a lot of the messages coming from certain pulpits just add to that difficulty. They aren't good and most of them aren't biblical. At best, they have a nodding acquaintance with scripture, but are twisted and taken out of context to further an agenda that is harmful to your child. Let me break a few of them down for you.
"God doesn't make mistakes"
True, God doesn't make mistakes. Your child is a beautiful gift from God and was born they way they were for a reason. I don't know what that reason might be, but it's out there and it's up to all of us to work together and find it.
"Why would a loving God create someone who would have endure the persecution that trans people deal with?" 
Okay, this one isn't one I've seen a lot, but it is a question that I spent a lot of time wrestling with. And, here's what I came up with: God isn't the problem here, we are. The last commandment Jesus gave his followers was to love one another and the way we treat people who are trans falls so far short of that, it's pathetic. Last year, 21 people who are transgender have been murdered and as much 40% of the homeless youth population is either gay or trans. Statistics like these make me want to cry. I hope they do the same to you.
"It's okay to reject your kids"
Not only is it "okay" to reject your kids, in some circles, it's required. This is one of those ideas that isn't biblical. 1 Timothy 5:8 says "But if someone doesn't provide for their own family, and especially for a member of their household, they have denied the faith. They are worse than those who have no faith." Understand this isn't just about kicking your kid out because you feel that they've rejected God by their lifestyle choice; "providing" for your family goes beyond the mere physical (housing, food, etc.), it includes the love and support that only a parent can supply.
"The Bible is clear about transgenderism: it's a sin."
Actually, the Bible is anything but clear on this subject because it doesn't really talk about it. There are a few passages in the Old Testament that can be twisted, cherry-picked or tortured into sounding like they do, but when you look at them in context, it all falls apart. Jesus never mentioned anything about it and, while Paul gets trotted out when this comes up…, well, Paul's a little problematic on the issue. The ending of Romans 1 (a common passage when any LGBT issues are discussed) isn't about trans people, he's talking about what, today, we would call pedophiles. 1 Corinthians 6:9 is another bit of text that is often used to condemn people who are trans. But, here's the thing: the word that's responsible for all that, malakoi, is a slang term and no one really knows what Paul meant by it. The best scholars have come up with is "soft men". What the heck is a "soft man"? When I asked my pastor that question, he said "Me, after visiting Donut World" (FYI, Donut World is the most awesome donut shop in the world and is located in Greensboro, NC). Like I said, the Bible is anything but clear on this.
Now, let's talk about a few realities parenting a transgender child.
Being a parent to a transgender child can be scary.
As I said in an earlier point, people who are transgender are much more susceptible to violence than people who are cisgender (i.e. what most folks consider "normal"). They are also more likely to suffer discrimination. I know these are frightening things for a parent to contemplate. But, they are real and you need to know about them in order to help your child survive to become the person God create them to be.
"One way or another, you're going to lose your child unless you learn to accept them for who they are."
This one comes from a counselor I spoke to recently and it's right on the money. What it means is that, if you don't accept the fact that your child's identity and their biologically assigned sex don't match up, one of two things is going to happen: 1) they will walk out of your life and have little or nothing to do with you or 2) the strain of being forced to deny their true selves will drive them to suicide or other self-destructive behaviors. I know that's harsh, but it's true and you need to hear it.
Your reluctance is to accept your child's identity is selfish.
Think about it for a minute: if you gave birth to a girl who later realizes that (s)he is actually a boy, what damage does it do to you to accept that and love them for who they are? On the other hand, denying their identity can cause terrible damage (see previous point). Which option should a good parent choose?
I'll end this with a personal story. A couple of years ago, my son came  out as transgender and began to transition in the past year. Prior to that, he suffered from anxiety and depression so crippling that, many days, he couldn't function. Counseling and medication helped a little, but I worried that he would be confined to some terrible half life and never reach his full potential. In the months since he began transition, he is a new person. He has job, he's working on getting his driver's license and the counseling and meds for his other conditions are finally having the desired effect. I credit this to having the weight of living a false life lifted off his shoulders. If that's a sin, I'll take a boatload.