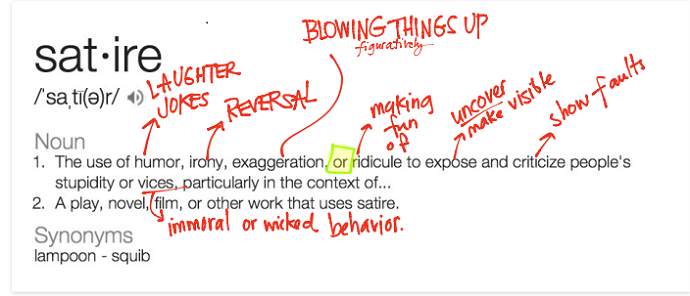 So, the Charlotte city council recently voted to allow transgenders to use whatever bathroom they damn well please. Well, beloved, if you need a sign of the moral degeneration currently taking place in the United States, here it is. I mean, we're seriously going to let men use women's bathrooms just because they claim to "feel like a woman"? If it's not immediately struck down, we're headed for a disaster of biblical proportions! Complete with human sacrifice, dogs and cats living together and mass hysteria.
You may think that response is a little over the top, but you'd be oh so wrong. You see, in the two days since Charlotte passed this abomination, some of North Carolina's most God-fearing leaders have begun shouting from the mountain tops to alert the citizens that the dreaded "gay agenda" is attempting to take over our fair state.
As I told you a couple of weeks ago, Franklin Graham spoke up about the menace to our children represented in this legal anathema. And, right before the vote, Governor Pat McCrory emailed the two conservative stalwarts on the council to inform them that passage would "most likely cause immediate state legislative intervention." Yesterday, Speaker of the NC House Tim Moore released a statement that legislators are planning a bill to block not only Charlotte's ordinance, but also in any other similar laws passed in the state. Thank you, God, for men such as these.
Make no mistake, brothers and sisters, this is the moral crisis of our generation and we need to stand strong. Oh sure, several NC communities are all over lists of the hungriest cities in the nation and, a list of municipalities where poverty is growing the fastest includes the four largest cities in the state, but who cares about a bunch of deadbeats now that the government has decided to take up for the gays? Even worse, they want to protect a bunch of she-males? There's a word for those people and we all know what it is (it starts with "pr" and ends with "edator").
Is there any basis for the fear that child molesters will use this "bathroom bill" as a way to find little girls for their nefarious purposes? Of course not. Are there, in fact, multiple places where such ordinances have been on the books for several years and haven't resulted in an increase in sexual assault or rape? Absolutely (see above link). Stop clouding the issue with facts, damn it!
Look, I know that persecuting gays and trannies seems to fly in the face of Christianity since Christians suffered awful persecution in the days of the early church and we follow a man who taught to us love and accept everyone, not just people who look like us. And, a Republican-controlled legislature passing laws to subvert a city council's decision seems utterly absurd, as they constantly remind us that the GOP is the party of small government. But, seriously, none of that matters. Things are changing and, as a straight, white, cisgender (and by "cisgender", I mean "normal") man, I am terrified that gays and the transgenders might  treat me as bad as I've treated them. I'm not sure I could stand that.