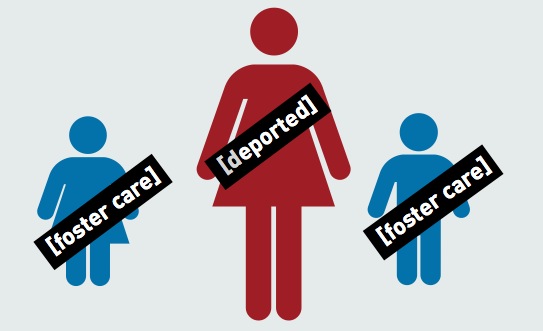 It's been a while since I posted anything here, mostly because I've been busy with school. Also, I've been writing for a friend's site (The Betafiles. You should check it out.) But, I've come to realize I shouldn't neglect my own little corner of the web, so I'm going to begin sharing the things I write for the The Betafiles here. Starting with this piece.
As you may have noticed over the last few days, it's been rather difficult to turn on a news program without hearing about the White House's latest policy debacle, the separation of families attempting to cross our southern border. This was a fairly big story before, but it really came to dominate the headlines last Thursday when Attorney General Jeff Sessions cited the Bible to justify the administration's "zero tolerance" immigration policy, setting off a crapstorm of negative press coverage.
Things haven't gone well for Sessions in the wake of that comment, as people across the country have called him out about it. Even his own United Methodist Church (Sessions is a member) has condemned both the policy and the AG's statement, saying "To argue that these policies are consistent with Christian teaching is unsound, a flawed interpretation, and a shocking violation of the spirit of the Gospel." So, the UMC, a group that has been locked in a fractious debate over the status of people who are LGBTQ+ for years, thought one of their own member's policy/statement was so bad it was worth putting all that aside and coming together to denounce it? Oh, I'll bet that stings.
It's not just Sessions who's feeling the heat, though; the entire Trump administration is catching it. Of course, that's due in part to their total ineptitude when it comes to governing. And, never has their incompetence been clearer than in the responses from various administration officials. Over the weekend, Homeland Security Secretary Kirstjen Nielsen tweeted, "We do not have a policy of separating families at the border. Period." Yet, back in May, chief of staff John Kelly said that tearing kids away from their parents would be a "tough deterrent" and wouldn't call it cruel. And, the president himself has gone on record multiple times about the policy, usually to blame Democrats for this heinous practice. Of course, I've already told you about Sessions' views on the subject. And, in line with her boss and the AG, Mouth of Sauron White House Press Secretary Sarah Huckabee Sanders said, "It's the law, and that's what the law states." Compared to these people, the Keystone Kops are the picture of competence.
On-air personalities at Fox News (aka Department of Public Enlightenment and Propaganda) have been working hard to counter all the bad press and "inform" us about the "reality" of the situation. Tucker Carlson claims that public outrage over the policy has been ginned up by "the ruling elite" to accelerate "the collapse of the American family". Co-host of Fox and Friends and ventriloquist-dummy-come-to-life Steve Doocy said that we're not seeing concentration camps with cages for children, but "great, big warehouse facility where they built walls out of chain link fences." And, last but certainly not least, Laura Ingraham told us that these detention centers "are essentially summer camps". While the comments from Doocy and Ingraham are mind-numbingly stupid, they were a welcome change from Carlson's dog-whistle-racism-conspiracy-theory-bs. Something we hear all too often from the fine folks at Fox.
I will end this: One of the goals of this zero-tolerance policy (the brainchild of human-rat hybrid Stephen Miller) is reducing the number of people seeking asylum. And, it's working. I heard a news report this morning about an interview with a Honduran woman at the border who was reconsidering her decision to attempt a crossing and request asylum. Think about that for a moment: our government has created an environment that is less attractive than the horrific violence occurring in her homeland. So, have we made America great again? Because I don't think I can't take much more of this "winning".
***Update: Since I wrote this article, Lord Dampnut has signed an executive order (after swearing the issue couldn't be dealt with in that manner multiple times) that will end family separation of people caught improperly crossing the border. Of course, it doesn't reverse the idiotic zero-tolerance policy that caused the mess; that will remain in force. No, this order means that all adults crossing illegally will still be prosecuted, but they're children won't ripped away from them. So, instead of infants and toddlers held sans parents in "tender age detention centers", we'll have whole families in jail together. The sad thing is, this is an improvement.