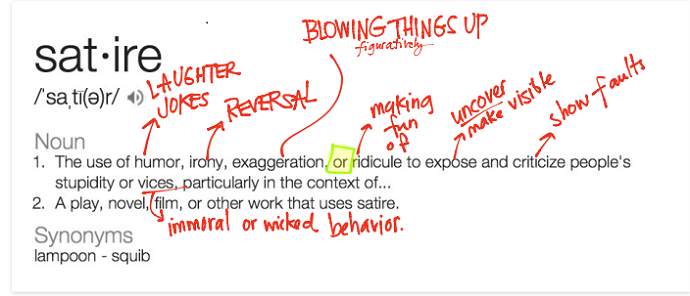 The rest of the country has not been kind to North Carolina the past few month. Since the passage of HB 2 in March, the state has lost as much as $500 million in economic activity, seen shows cancelled by popular performers, faced travel boycotts from multiple states and countries, and become the butt of cruel jokes. All because we want to protect our wimmin and kids from a bunch of freaks transgensders sexual predators. Now, the U.S. Justice Department has weighed in, informing NC officials that HB 2 violates both Title VII and Title IX of the Civil Rights Act and is, therefore, "facially discriminatory".
Yesterday, our illustrious governor, the Honorable Pat McCrory, appeared on "Fox News Sunday", to whine protest about the letter. It seems that he is unhappy about the amount of time the Justice Department had given the state to respond to the charges.
"We don't think three working days is enough to respond to such a threat," McCrory said. "It's the federal government being a bully, it's making law, and it's their interpretation."
Why, that makes perfect sense! Any fool can see that three working days isn't anywhere near enough time to come up with a response to the Justice Department's threat. I mean, sure the law took less than 12 hours to debate and pass, but our leaders need a sufficient amount of time to deliberate and come up with common-sense answer.
After McCrory complained pointed out that the federal government was now going to start telling private companies who could use what bathroom, Wallace asked if he would regard it as "government overreach" if the group in question were African-Americans and not people who are transgender. The guv's answer? "But we can definitely define the race of people. It's very hard to define transgender or gender identity." Exactly. While we're at it, let's set up some special water fountains for trans people, too. Separate but equal, of course.
Wallace, who appears to have found his journalistic integrity seemed particulartly quarrelsome, asked, "How many cases have you had in North Carolina in the last year where people have been convicted of using transgender protections to commit crimes in bathrooms?" After repeated attempts to evade the question and blame the whole thing on the Democrats, he finally had to admit that there were none. At this point, things were not looking good for the governor.
But, our Pat wasn't done yet. When Wallace asked "But, if there's no problem, then why pass the law in the first place?", our boy replied, "But, there can be a problem…" Exactly. We need to be protected from all the things that might happen. I'm thinking about asking my representative to propose legislation outlawing alien abduction. Granted, such a law would be as effective as HB 2 is in preventing sexual assault, but that's beside the point.
Well, it's Monday, and this morning our esteemed leaders responded to the Justice Department's warning theat: the governor and Secretary of Public Safety Frank Perry have filed suit in federal court calling the Justice Department's demands "a baseless and blatant overreach." Amen and hallelujah!
I don't know about anyone else, but I applaud this action; to do anything less would be selling out our kids to the PC culture that is ruining this once great nation. Sure, it might cost North Carolina billions in education funding and our kids won't be able to read or write, but at least they'll be safe from those mythical bathroom predators. And, isn't that what really counts?