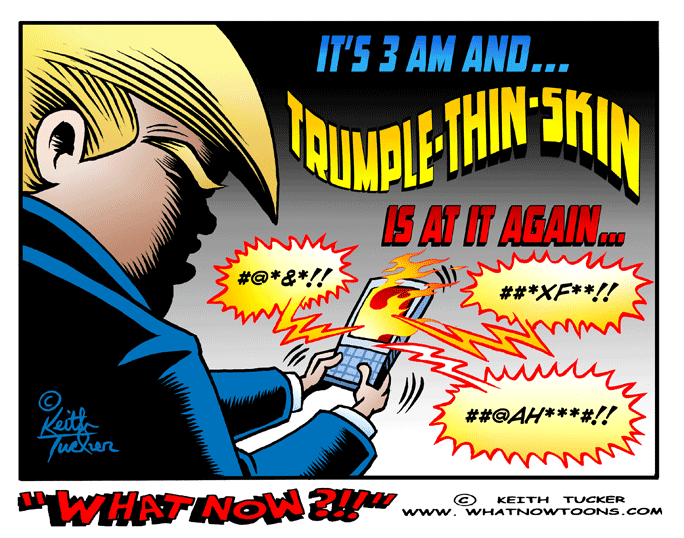 So, the Golden Globe awards show happened. As a general rule, I wouldn't hit a hog in the ass for an awards show. Basically, I think they're nothing but a bunch of attention whores getting together to shout, "Look how super-cool we are! Don't you plebes all wish you could be like us?" Every now and then, however, something amusing comes out of these publicly televised circle jerks. Sunday night was one of those times.
Meryl Streep received the Cecil B. DeMille Award for lifetime achievement and gave an acceptance speech that people are still talking about. It was a bit long and addressed several issues, but the most interesting part was when she took the tiny-handed toddler who is about to be leader of the free world (aka Donald Trump) to task for making fun of a disabled reporter during his campaign, saying, "Disrespect invites disrespect. Violence incites violence. When the powerful use their position to bully others, we all lose."
Of course, the Tangerine Nightmare couldn't let this slide and took to his favorite platform (Twitter) to respond. At 6:27 on Monday morning, he unleashed a brief and, in his mind, devastating, Tweetstorm on Streep: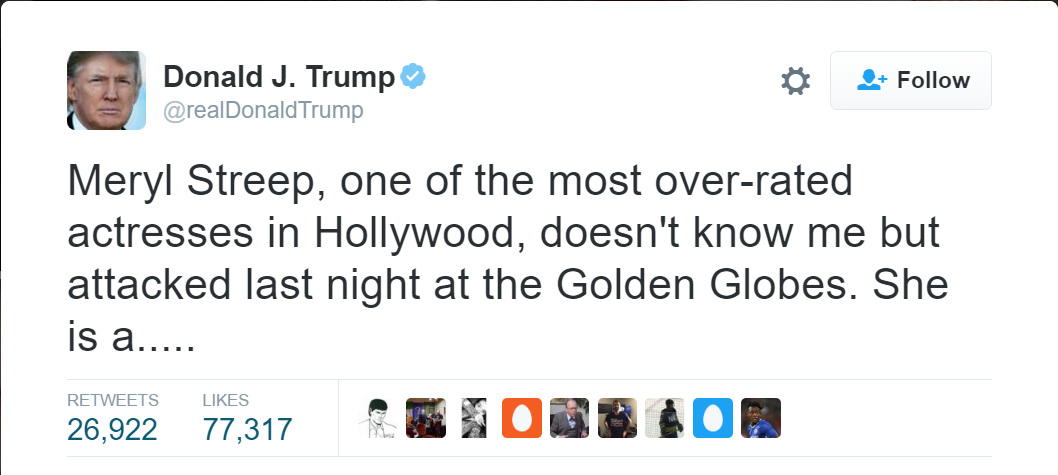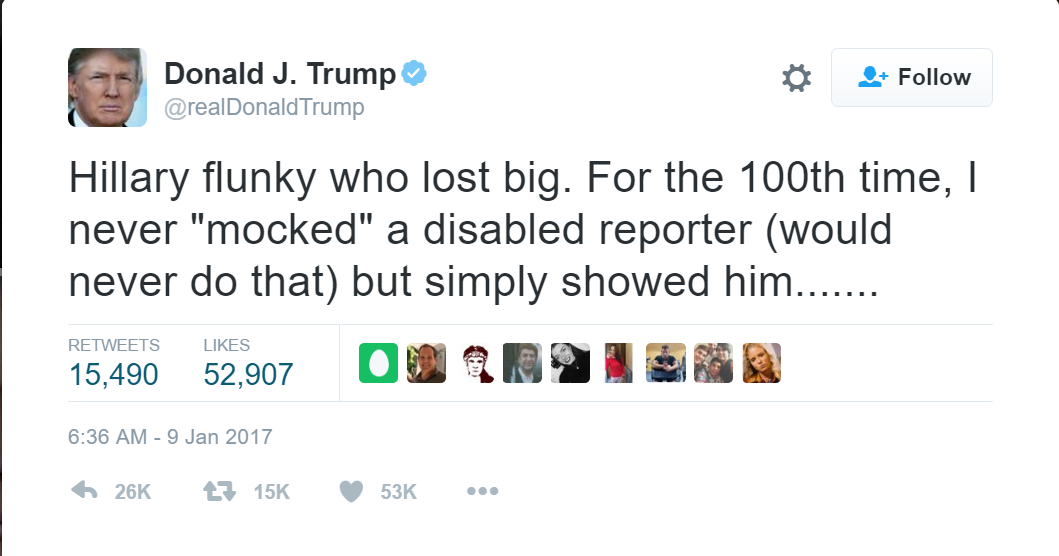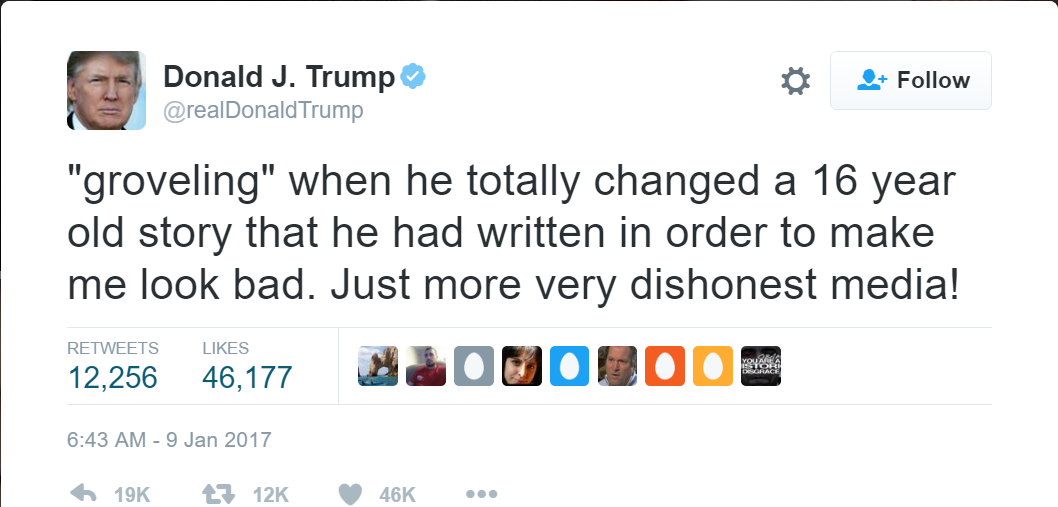 There are some intriguing aspects this semi-sentient tire fire's response: Like, it doesn't make any sense (Streep is "one of the most over-rated actresses in Hollywood"???), it's bullshit (he did indeed mock Serge Kovaleski and Kovaleski did not change his story), and, yet again, he disparaged the press for reporting what he said. But, perhaps the most intriguing part of it all (and by "intriguing", I mean "utterly fucking scary") is that the man(child) that will soon be commander-in-chief of the most potent and powerful military machine the world has ever seen has such a thin skin he can't let anything go.
Think about it for a minute, Trump is just 12 days out from taking on what is arguably the most difficult job in the world and what's he doing this close to his first day at work? Tweeting insults at an actress.  This isn't a one time thing, either. Hell, just a few days ago, he was on Twitter gloating about how he got better ratings on "The Apprentice" than Arnold Schwarzenegger. And, let's not forget his feuds with Saturday Night Live and the cast of "Hamilton". How presidential.
But, hey, he's just telling it like it is, right? I mean, who do these people think they are? Citizens in a country with an fundamental right to criticize the government and the politicians that run it? But, even if they are, doesn't Trump have a right to defend himself from that criticism? So what if he's putting up that defense instead of taking intelligence briefings, conducting press conferences, put together a cabinet; you know, the job he was elected to do?
Damn. This is going to be a long, long four years.