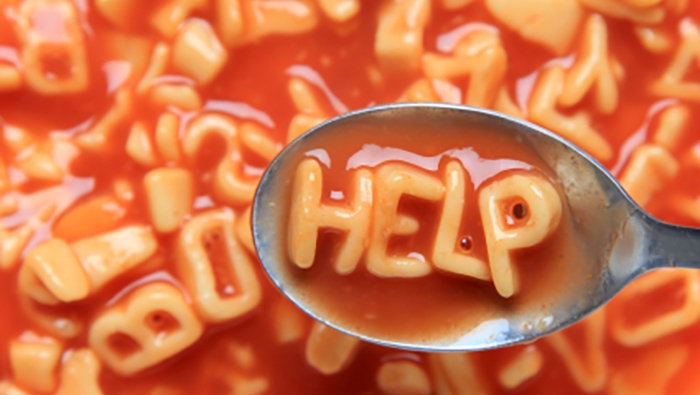 Our world these days seems full of acronyms: LGBTQ, ADHD, JPEG, ATM, etc. It seems like we can't speak without using a goddamned acronym anymore. Even shit you didn't know was an acronym is a fucking acronym! Like "laser", for instance. Nowadays, that shit is just a word, but it wasn't always. It's a goddamned acronym and stands for Light Amplification by Stimulated Emission of Radiation. The thing is, I use a lot of these motherfuckers on here talking about neurodivergence. The little bastards are handy because I don't want to write out Attention Deficit/Hyperactivity Disorder every time I write about it any more than you want to read all that shit. So, I thought I'd put together a list of the more prominent acronyms and terms used in conversations about neurodivergence. You know, in the interest of clarity and shit.
Acronyms and Terms: The Alphabet Soup of Neurodivergence
This is something I've thought about doing for a while now but never seemed to get around to. There's always been some new thing I've learned or some new outrage that's gotten in the way. But it's important because all these acronyms — ADHD, ASD, RSD, and more — are confusing to me and I have the shit. I can't imagine what you "normal" types think about it all. It's probably not as shitty as some of the stuff I hear about the LGBTQ+ thing, so there is that. Anyway, the way this will work is I'll give the acronym or term, followed by a quick dirty definition along with a link that goes deeper. So, here we go, fuckers.
Acronyms
Terms
Important Shit
Okay, so you probably know already, but this list is in no way exhaustive. I'm just trying to give you guys a reference page for the stuff you might have encountered either here or elsewhere. Because of that, this post is going to listed on the home page in section called "Important Shit". I'm going to be doing more shit like this as things go along, but this is the start. Keep your eyes open for more and don't forget to share these posts. The more people who see this shit, the better things will get for us.