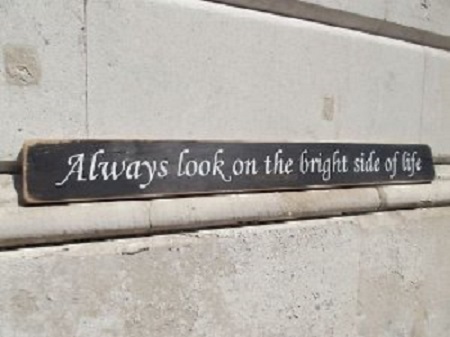 I've written quite few posts about NC House Bill 2 of late and they've been…, let's say, "less than complimentary". As a young man growing up in the South, one of the lessons that was beaten into me that I learned was if I couldn't say something nice, I shouldn't say anything at all. Sadly, the ship concerning the latter part of that adage sailed a long time ago. So today, in an attempt to live up to my raisin', I thought I'd take a shot at finding something nice to say about a law that I have referred to as a steaming pie of discriminatory shit. Something tells me this may not be so easy.
First up, we have to address the fact that HB 2 has rekindled conservatives' love of laws. I mean, they've spent years telling us how laws (of the gun control variety) don't stop criminals. Now, however, they're convinced this new one will prevent the awful (and non-existent) threat posed by bathroom predators. It really makes me happy to see my conservative friends embracing law and order once again.
Next up, there's the way HB 2 has revealed the bigotry that abounds when it comes to LGBT folks, especially the "T's". Okay, the fact that folks don't seem to have a single fucking qualm about shitting on people who are lesbian, gay, bi-sexual, transgender and the rest of the alphabet soup that makes up that acronym wasn't exactly what you'd call a huge  secret. But, every so often, we seem to need reminders that people like to discriminate against those they don't understand. And, more importantly, that doing so is wrong.
We can't forget how House Bill 2 has helped shine a light on Republican hypocrisy when it comes to the best way to govern. For years, the GOP has championed small government and local control. But, since they took control in Raleigh 4 years ago, they've attempted to
take over the operation
of Charlotte-Douglas Airport, they
did
take over Ashville's water system
and
changed the make-up of Greensboro's city council
, all without these cities consent or public referendum. Even if you disagree with their methods, you've got to admire their chutzpah. Or not. I mean, it
is
pretty shitty.
Finally, there's the fact that our esteemed legislators didn't say anything about religion, freedom or anything else along these lines. This is good because, for once, bigoted assholes aren't hiding behind their faith while they treat people like shit; they're hiding behind their wives and children. Is that just as much of a dick move as saying Jesus told you to discriminate? Well, yeah; if anything, it's an even bigger one. But, at least the J-man is catching a break this time. God knows, he could use one.
Well, would you look at that? Turns out finding the bright side(s) of HB 2 wasn't nearly as hard as I thought it would be. I mean, all I had to do was turn my already jaundiced eye on the fetid swamp that is North Carolina politics and look beyond all the bullshit the GOP-dominated General Assembly is spewing to find the actual benefits(?) of House Bill 2. Now, if you'll excuse me, I need to take multiple showers in what is probably a futile attempt to feel clean again.