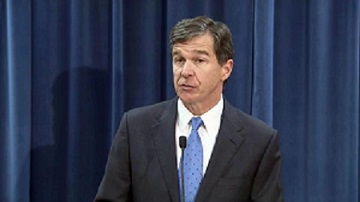 Monday, the Supreme Court of the United States released the list of cases they have chosen to hear this session. Noticeably absent from that list were the circuit court rulings on same-sex marriage that were on appeal. While the absence of something isn't normally that big a deal, this case is a little different. It's a big deal because refusing to hear these cases means the rulings of the 4th, 7th and 10th Circuit Courts of Appeal will stand. Basically, same-sex marriage is now (or will soon become) legal in 11 more states. That means more than half the states in the country (30) now recognize the right of same-sex couples to marry. Like I said, it's a big deal.
Of course, this isn't coming off without a hitch. While some of the states immediately affected by the rulings (Virginia and Wisconsin) are moving ahead and issuing marriage licenses to same-sex couples, others (Indiana and Oklahoma) chose to wait for more direction. Utah seems even more conflicted , with some counties issuing licenses and others holding off. In the states not directly affected by the rulings, some Republican administrations and law-makers are vowing to fight on. Take Gov. Sam Brownback of Kansas, for example. According to Sam, he "swore an oath to support the Constitution of the State of Kansas." and that an "overwhelming majority of Kansas voters amended the Constitution to include a definition of marriage as one man and one woman. Activist judges should not overrule the people of Kansas." Then, there's South Carolina's Gov. Nikki Haley and AG Alan Wilson, who "said Monday they would keep on fighting in federal court a lawsuit filed in 2013 by a South Carolina same-sex couple." Isn't that special?
In my own state (NC), things are also a bit divided. AG Roy Cooper said in the wake of the 4th Circuit's ruling that there wasn't any point of continuing the fight as Virginia had made every argument he could make and yesterday told each county's register of deeds to prepare to issue marriage certificates to same-sex couples as soon as Judge William Osteen makes his ruling to overturn our marriage amendment. Meanwhile, state House Speaker Thom Tillis and Senate leader Phil Berger said they plan to intervene and defend it. I'm not sure how, since it's not their job, but that's what they're saying. Obviously, this isn't going to be easy.
It's not going to be easy because we're looking at a massive change in the way we see marriage and that scares the shit out of some people.  Sure, it's a change that should've happened a long, long time ago. But, that doesn't make it any less scary for some folks. I think it is incumbent upon those of us who believe this is change is a good one to help our conservative brothers and sisters get over their fear and learn to live in this brave, new world. I have some ideas about how we might do that, but they'll have to wait for another post.
After Monday's big news, I was thinking "It seems like every time I take a vacation, something big happens." That's not true, of course, but it feels that way. And, a couple of big things have happened while I was on vacation. Last year's DOMA ruling came down while I was at the beach. Combine that with this latest bombshell and it adds up to something. Like, maybe I should do this (vacation) more often. Works for me.