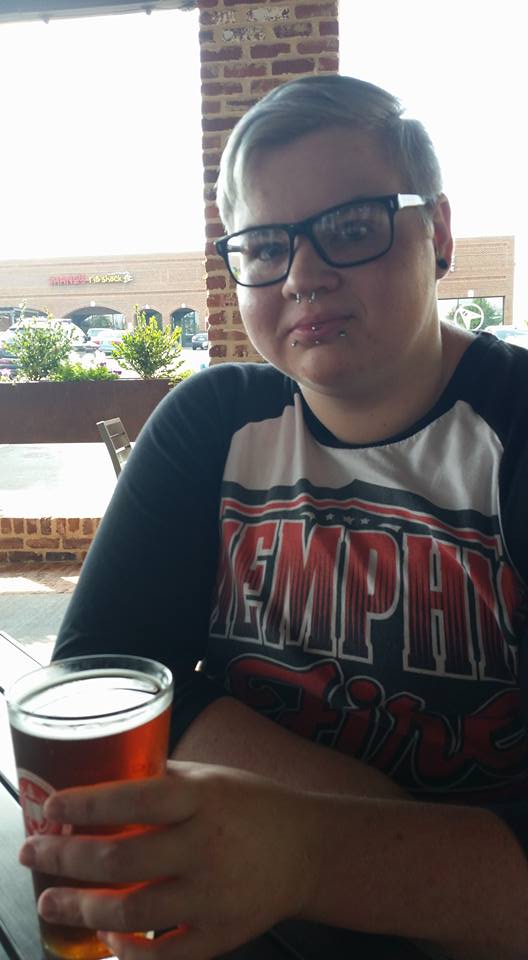 Lately, I've seen a few straight progressive bloggers write about parenting children who are LGBT. It might be speculation about how the author would react to the news that one of their kids is gay. Or, it could be an open letter telling parents what they should say to their LGBT kid. As the parent of a child who is part of the "T" portion (see photo at left) of that acronym, I thought I'd respond to this new blogging phenomenon. And what better way to do it than an open letter! I mean, they're so effective.
Dear Progressive Bloggers,
     First, I want to thank you for your concern about my son and his well-being; not everyone feels that way. Here in North Carolina, we are dealing with a law that can put him in harm's way whenever he's out. And, I have seen some truly awful things said about him and other folks who are LGBT, so please be assured that your good intentions are appreciated.
     But there is a problem. You see, so much of what I read about parenting a child who is LGBT seems to be written by folks who either don't have a kid who's gay or they don't have any kids at all.  Now, while I appreciate your interest in my child's welfare, I have to let you know that any advice you might have to offer on how raise/relate to him makes me laugh. Honestly, you're almost as funny as parents-to-be who claim they won't let their child watch television because, "The TV isn't a babysitter" (FTR, the TV is a great babysitter, it's how most parents of toddlers get things done). And, your words carrying about as much weight.
     I find it interesting that actually having a kid who is lesbian, gay, bi, or trans  doesn't seem to be a prerequisite for penning an article letting those of us in the trenches know just how we're fucking up. Granted, many of us may not have those fancy letters after our name (MDiv, DD, etc.), but amazingly, we have managed to raise healthy, happy, astoundingly queer offspring without the benefit of your education, status and/or stature within the progressive community. Isn't that crazy?
     Right about now, you're probably thinking, "Well, this letter has certainly taken an ugly turn." Yes, it has. And, you should probably grab hold of something because it's about to worse.
     I don't presume to speak for all parents who have an LGBT child, but I have had it up to here with sanctimonious, educated-beyond-their-intelligence, progressive preachers (because, no matter what you think, you're not acting very pastoral here) telling me how to care for my son when they have zero skin in the game. Unless and until you've dealt with all the crap that comes with having a kid who is LGBTQ, your words don't mean shit to me.
     I can hear some of you now, "But, Joel, we're not talking to open-minded, progressive parents like you. We're trying to reach those awful conservatives who have done so much harm to young people who are 
LGBTQQIP2SAA
." I hate to break to you, Skippy, but you ain't reaching them. And, if by some weird chance they did click on your post, they wouldn't make it past the first sentence of your holier-than-thou bullshit. Take it from someone who used to be one of those "awful conservatives", words like "empowerment", "parenting mantras" and that ridiculously ever expanding acronym used a couple of sentences ago are a one-way ticket to Ignoresville.
     So, what should you do? The same thing you tell those of us among the Great Unwashed to do when the conversation turns to issues other marginalized groups deal with: sit down, shut the fuck up and listen. And, if you want to do more, amplify the voices of people actually dealing with those issues. Because, right now? You're just a "a noisy gong or a clanging cymbal".