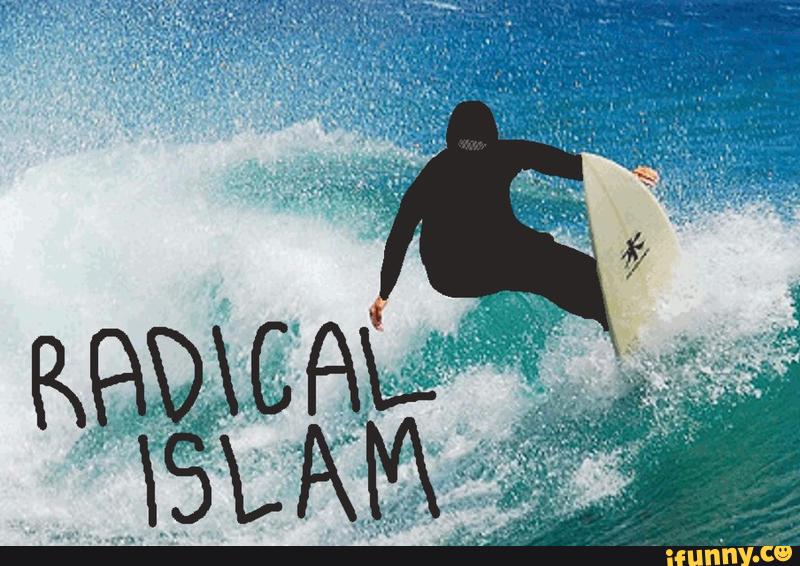 It's been almost two weeks since "He who shall not be named" walked into an Orlando nightclub and perpetrated the worst mass shooting in American history. And, as you might expect, the bullshit is flying hot and heavy. Perhaps the heaviest is the Republican's refusal to even acknowledge that this was a hate crime. I don't know about you, but I'm finding it all pretty goddamned tedious.
So, if the shooter wasn't motivated by hatred for people who are LGBTQ, why did he do it? The Republican answer? "Radical Islam", of course. And, they are pulling out all the stops to deflect attention from any other option. Unfortunately for them, it's not really working, what with all the news coverage of the Senate filibuster and House sit-in.
This inability to control the narrative is causing some desperation on the part of the GOP, leading to events like Louie Gohmert jumping up in the middle of the House Democrat's sit-in and screaming, "Radical Islam killed these people!" The whole thing might be funny if it wasn't because of 49 dead folks.
But, Republican temper tantrums aside, there is a "radical" element behind what happened in Orlando and it is part of an Abrahamic religion. It is not, however, the one founded by Mohammed. It's the one that's responsible for every shitty act committed against people who are LGBTQ: Christianity.
Why would I say such a thing? Well, let's take a look at this term, "radical Islam", and see what it means. If you leave out sites that have an obvious axe to grind, there's not much on the internet concerning its meaning. I could find only one unbiased option, The Free Dictionary, which defines it as, "An Islamic revivalist movement, often characterized by moral conservatism, literalism, and the attempt to implement Islamic values in all spheres of life." 
So, is there a strain of Christianity in America that could be characterized by "moral conservatism, literalism, and the attempt to implement (its) values in all spheres of life"? Maybe a group that constantly shouts about "religious freedom" because people they've spent years demonizing and pushing to the margins is now beginning to be treated as equal citizens? Or, even human beings, for that matter.  The answer is, of course, yes. And, you don't have to look very far to find it.
Within hours of the news, a number of "Christian pastors" publicly celebrated what happened in that nightclub. In several cases, their message was almost identical, referring to the victims as "predators", "pedophiles" and "sodomites" and saying that Orlando was safer with these people gone. Yes, beloved, you read that right: men who claim to be ministers of the Gospel praised the deaths of 49 children of God.
By any stretch of the imagination, what these preachers have said is no different from the words of Muslim fundamentalists who say that LGBT people should be put to death. One of these "radical Islamists", Farrokh Sekaleshfar, said, "We have to have that compassion for people. With homosexuals, it's the same. Out of compassion, let's get rid of them now." So, if men like Sekaleshfar "radical Islamists", why aren't Christians who praise the death of so many people who are LGBTQ "radical Christians"?
Maybe it's because the phrase "radical Islam" really means "Islam in general". All too many people in this country have a skewed view of Islam and it's not good. Mention "peace" and "Islam" in the same breath around some folks and you'll get an earful. More than likely, they won't bother with the qualifier "radical". And, let's not forget that old stand by, "Not all Muslims are terrorists, but most terrorists are Muslims." (hint: they aren't)
But, I can understand the Republican's desperation to make Orlando about "radical Islam" even though we can't find any link to ISIS. Times are changing and this kind of rabid anti-LGBT sentiment is quickly becoming a millstone around the neck of anyone running for office. But, unfortunately for the GOP, what happened in Orlando isn't about Islam, radical or otherwise. No, it can only be laid squarely at the feet of Christianity. And, if we're being honest, not just the "radical" kind.