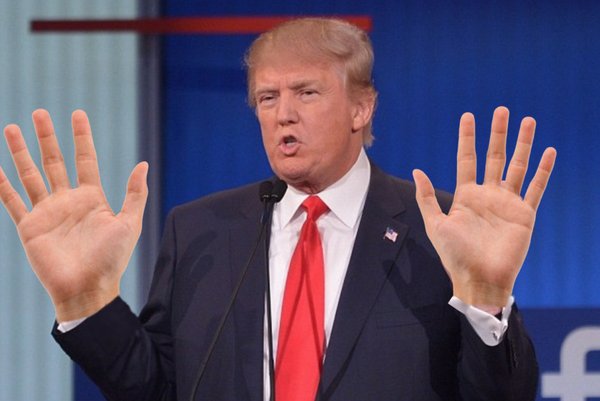 Over the weekend, I offered space here on "The Progressive Redneck" to anyone who is a member of the groups worried about their future under a Donald Trump presidency. The first person to take me up on that offer is my friend, Joshua Allen. I first met Josh when I was volunteering at Love Wins Ministries and he was a intern from the Campbell Divinity School. So you'll know where he's coming from, I share this bio he sent me:
Joshua Allen is a graduate of Campbell University Divinity School that spends his days playing with Japanese kids and teaching Japanese teenagers, and his nights musing about life while in the Japanese countryside of Aomori Prefecture. When he isn't begging his students to try to speak English during class, he is jogging, exercising, or youtubing to pass the time. He spends his weekends doing disaster relief volunteer work.

He was born and raised in the sleepy town of Dunn, North Carolina and spent most of his life somewhere in North Carolina. Because of his mixed heritage, his father is a Salvadoran immigrant, he was often bullied by white kids as a "half-breed." He channeled that anger into a college education and fight for those marginalized by society. He hopes to continue that fight, even in the countryside of rural Japan.

He was once a hard-line fundamentalist, but after college and subsequently graduate school, he now rails against the dangers of fundamentalism from the perspective of one that used to be in the thick of things.
As you can see, he offers a unique perspective on what's happening in the U. S. these days. His contribution is a little long, but well worth the time it will take to read it:
There is no hiding it. This election cycle and the results have been devastating. Not only for many Latinos, LGBT, African-Americans, and Muslims but for me especially as the son of a Salvadoran immigrant and as an American who believes that without reservation the words of our forefathers that all men were created equal. Because I'm in the Japanese countryside I won't experience much of the hate that my fellow Americans are experiencing now (even as I write this, Trump has had to tell his followers to stop harassing minorities). But I still feel afraid. Both for all the marginalized groups in America and my family.
I have a lot to say to my fellow Americans about what has transpired but I first want to address the Evangelicals and the Christians that voted for Trump. If you aren't or if you are but you voted for Trump for non-religious reasons, this is not for you. You can scroll past. To those left I say this:
If you honestly believe that you are doing 'God's work' and 'God is in control,' or you thought that Trump was the Christian candidate, you have sold your souls to the devil. Only this time, the demon didn't take the form of red imp with a pitchfork. He is manifested as a red spray tanned white man with bobby pinned hair and tiny hands. Your hypocrisy has never been on more fully on display. How so? I'm glad you asked:
You all have embraced a man that called for a shutdown of refugees entering the USA when your own Bible says that we should welcome the alien into our homes and treat them as a native
You have embraced a man that proposed building a wall to keep out 'rapists' (even though evidence indicates that immigrants are less likely to commit crime than their native-born counterparts) when your own Bible calls for you to be welcoming of the outsider.
You have embraced a man that has demeaned women all throughout his life, bragged vociferously about his sexual accomplishments and that has been married three times, and if that weren't enough, has been featured in Playboy when your own Bible, the supposed "Word of God," demands sexual purity.
You have embraced a man that mocked a disabled reporter just because he wrote something mean about him, when your Bible demands that you take care of the crippled!!
You have embraced a man that has bragged enthusiastically about how much money he has when your own Bible states that a man of God is to be humble.
You have embraced a man that boasted that he never asked God for forgiveness and bragged on twitter about how he believed that he was perfect when your religion commands that we seek repentance and that we are most certainly not perfect
You have embraced a man that actually attacked women that accused former Fox News Chair Roger Ailes of sexual harassment when your religion commands that you identify with the oppressed
You have embraced a man that has lied about so many things: his lack of support for the Iraq War, his donations, his tax returns, his feud with John Oliver, about meeting Vladimir Putin, and many others, the list goes on and on when your religion stresses truth telling.
PROVERBS 26:28 AND EPHESIANS 4:15
Do you understand your hypocrisy? Not yet?! Okay I'll continue
You all have actually embraced as your representative and as the man that you want as your leader of a "Christian Nation" a man who has proposed racial profiling when your religion says that ALL are one in Christ
You all have embraced a man as your righteous one, a man that has suggested that there be ideological certifications for immigrants when not only is that what radical Islam does in other countries, but the history of your own religion is rife with stories about how well that worked out for you all.
You have actually embraced a man that has claimed to love the Bible, but couldn't even name a single damn verse when pressed and couldn't even pronounce the name of a book correctly (And before you even ask, mine are Ecclesiastes 1:1, Matthew 5:43, and Luke 9:25) when your freaking Bible says that the Word of God is supposed to be in our hearts and in our minds!!!
You all are willing to elect a man, that has proposed jailing his political opponent over some emails when your religion says that we are to love our enemy
You all have embraced a man that ran a scam/bogus university with a manual that contained directions to its staff on what to do if the attorney general shows up, and who plagiarized portions of that university's manual when one of the founding tenants of your faith is "Thou shalt not steal"
DO I EVEN NEED TO CITE THAT….
You all have embraced a man who stiffed foreign workers on his worksites, when your religious text says, plainly and without any need for contextual explanation, that a worker deserves his wages
You all have sold your religion, your characters, your ideals, your beliefs, your history, your churches, and your souls to a pompous, bombastic, malevolent, puerile, bacchanalian, acrimonious, pedantic, disputatious bully!
Congratulations! You all have lost every last bit of propriety to say that you represent Christianity in the political realm. You all have been exposed for the lying, hypocritical, living political satire that you all became years ago when you sold your souls to the Republican Party and while doing so have further alienated and marginalized the very citizens that you share the country with and those that Jesus demands we identify with.