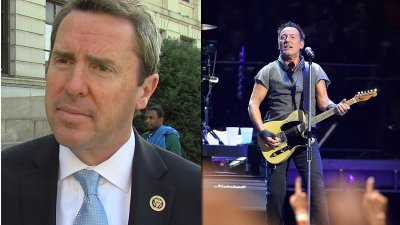 In the days since North Carolina's "Public Facilities Privacy & Security Act" (aka, House Bill 2), its backers have used no small amount of time, energy and effort to assure us it will not hurt our state's economy. As HB 2 has been law for almost 3 weeks, I thought I'd take a look at how that notion is holding up.
First, a little background. Two days after he signed HB 2 into law, Governor McCrory's office issued a press release that said the law would have no effect on NC's ability to create or recruit new jobs. That same day, Lt. Gov. Dan Forest told the Hollywood Reporter that "Businesses will continue to move here, and the businesses that are complaining right now will continue to do business in this great state." And, on April 8th, Sen. Richard Burr (R-NC), told reporters at the ribbon cutting of a new VA center in Charlotte that he didn't think HB 2 would keep businesses from moving here. Well, okay then.
So, how do things stand now? Well, a few days after Gov. McCrory signed House Bill 2 into law, Lionsgate and A & E, both filming productions here, declared that once those projects are finished, they won't be back until the law is repealed. Then, on April 5th, PayPal announced that they were backing out of major expansion plans in the Charlotte area, costing that city at least 400 new jobs. And, on April 8th, Bruce Springsteen canceled his show  at the Greensboro Auditorium, resulting in a loss of $100,000 in revenue.
Now, I want to point out something to you. Notice the date of Burr's comment I mentioned in an earlier paragraph. Now, look at the dates of the companies in the previous one. Do you see it? Our senior senator said that he didn't think HB 2 would keep businesses from moving here. after multiple businesses had already stated their intent to leave NC. Or, not come here in the first place. Holy shit, y'all.
Now, lesser politicians would be deterred by this avalanche of bad news and scramble to amend the offending statute, hopefully keeping our state from going completely off the rails economically. But, not our Governor and his partners in crime colleagues. No, these stalwart defenders of women and children stood firm against this onslaught of LGBT oppression, decrying it as…, bullying.
You read that right, beloved; white, Christian cisgender people are complaining that they're being "bullied". In an interview with the Hollywood Reporter, Rep. Mark Walker (R-NC) said that he considered Springsteen's cancellation "a bully tactic" and compared The Boss to a kid who takes his ball and goes home when he doesn't get his way. Walker also said that Justin Bieber was scheduled to perform in Greensboro and that he might attend. Wait, we've sent a Belieber to Congress? Shit.
Walker isn't the only Republican who feels bullied by LGBT activists; Michelle Nix, vice chair of the NC GOP, denounced PayPal's action as "corporate hypocrisy and bullying" because the company has done business in countries with less than stellar human rights records, especially concerning LGBT issues. Yes, Michelle, pointing out PayPal's ethical shortcomings is the perfect way to convince them to stay in North Carolina.
What might persuade PayPal and all the other companies who said they'll pass us by for less backward (and discriminatory) pastures? I'm thinking that if the Republicans who passed HB 2 would stop whining about our state suffering the consequences of their stupidity and repeal this abomination of a law, it might just do the trick. Of course, that would be the smart thing to do, so I'm not holding my breath until it happens.