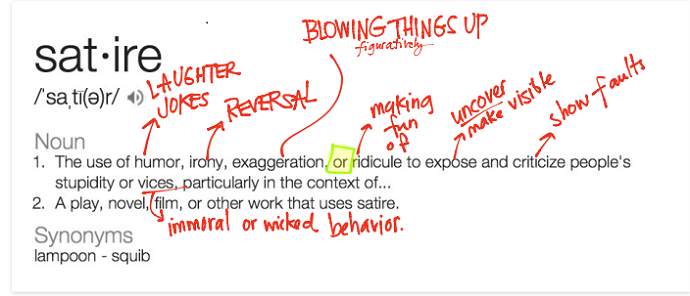 We live in a frightening world these days. Radical Islam hates our freedom and wants to convert and/or kill us all, the threat of Chinese economic hegemony continues unabated and the Russian bear is waking up from a long hibernation. All I can say is thank God  we elected a strong, tough-guy type to lead us through these trying times. And, you need look no further than President-elect Trump's Twitter feed to that strength and toughness on full display.
Why, just the other day, he stood up to some bullies who treated his vice president, Mike Pence in a very rude mannner. It seems that over the weekend, Pence – a man noted for his anti-LGBTQ views and policies – attended a showing of "Hamilton" – a show that is noted for its support of Broadway Cares/Equity Fights AIDS. Things went awry almost immediately: as Pence entered the theater, the audience began to boo him. Then, to make matters worse, a cast member had the audacity to ask Pence to represent all Americans, even the gay ones. Are you kidding me?!?
But never fear, America, our Dear Leader was on the case and, Sunday morning tweeted: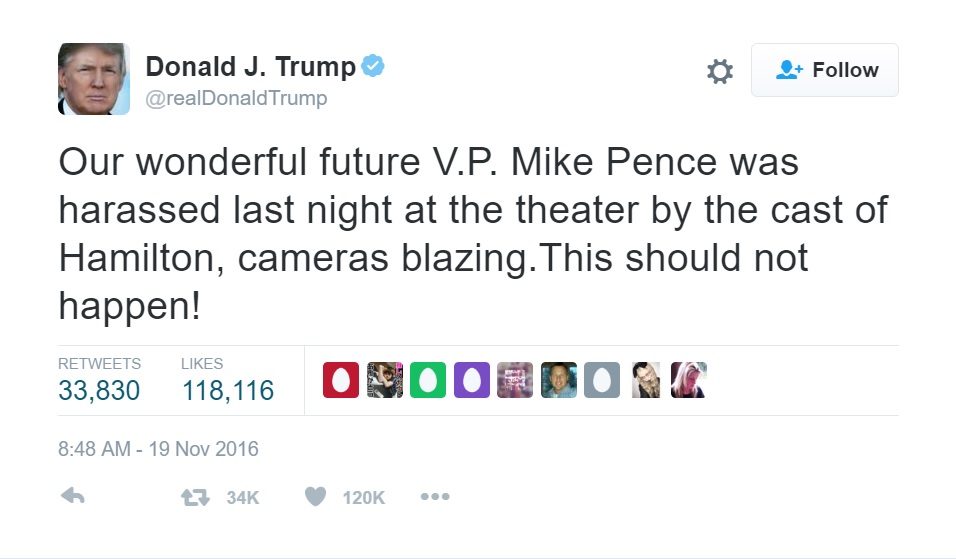 Followed by: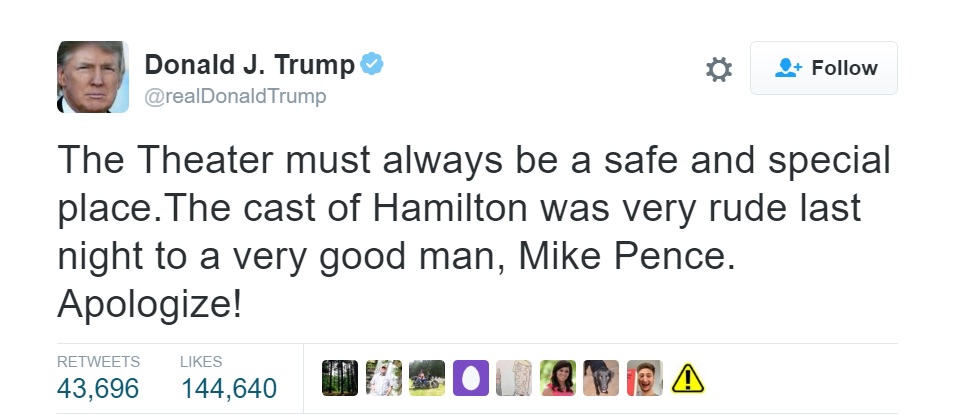 That mean, old bully, Brandon Victor Dixon (the cast member who spoke to Pence), had the audacity to tell Mr. Trump:

How rude!
But, it didn't stop there, beloved. Our fearless leader also took on what may be the most dangerous show in America today: Saturday Night Live. While Mr. Trump has a long-standing relationship with NBC, the network that airs the unfunny sketch show, he has only recently come into the cross hairs of the hacks who write for the obviously communistic producer/creator, Lorne Michaels. The show has consistently denigrated a man who has vowed to "Make America Great Again" in the most awful ways. Why, they've even stooped so low as to let him host the show! That is wrong on so many levels.
The president-elect's feud with the late-night comedy show kicked up a notch after Saturday night's disgraceful portrayal of him when, as any strong leader would,  he let them know what he thought: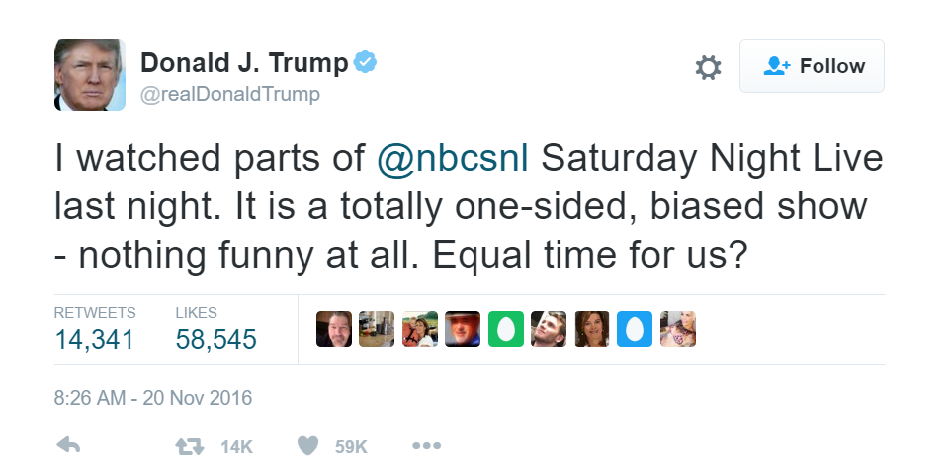 Noted presidential disrespecter Alec Baldwin tweeted back: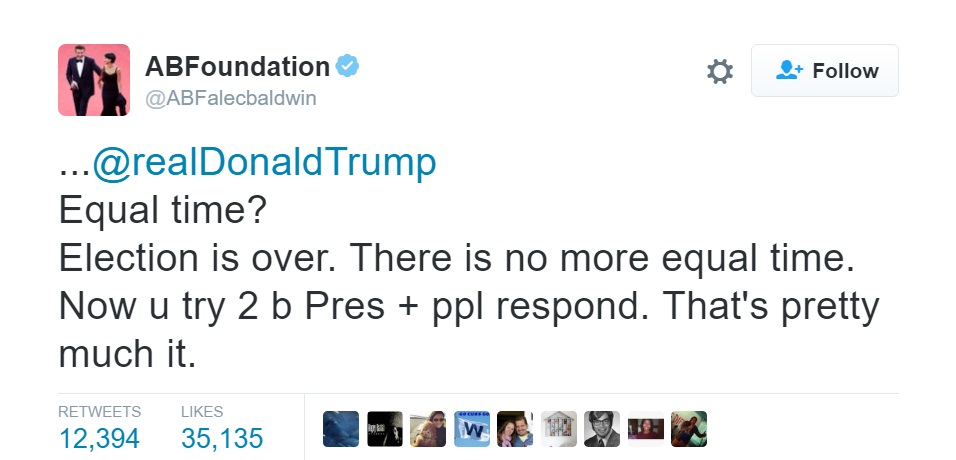 What? Television shows are free to mock the president and we're supposed to be okay with that? Before anyone starts quoting the First Amendment at me, I'm pretty sure that criticizing elected officials isn't what the Founding Fathers wanted to protect.
Yes, friends, our new president certainly has the right stuff to protect and defend our nation from all the threats arrayed against it. I don't know about you, but I feel better already.