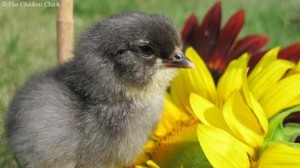 In my last post, I included an excerpt from Will D. Campbell's Brother to Dragonfly where he talks about a conversion moment in his life that occurred during a conversation with his friend, P. D. East. East was a newspaper publisher and journalist who, by advocating complete integration in 1960's Mississippi, pretty much destroyed his journalistic career in the South. East was also a tortured soul who drank too much, lived too wild and constantly  struggled with religion. Campbell said P. D. used to refer to the church as "The Easter Chicken". When asked to explain, he responded:
"You know, Preacher Will, that church of yours and Mr. Jesus is like an Easter chicken my little Karen got one time. Man it was a pretty thing. Dyed a deep purple. Bought it at the grocery store." I interrupted that white was the liturgical color for Easter but he ignored me. "But pretty soon that baby chicken started feathering out. You know, sprouting little pin feathers. Wings and tail and all that. And you know what? Them new feathers weren't purple. No sirree bob that chicken wasn't really purple at all. That chicken was a Rhode Island Red. And when all them little red feathers started growing out from under that purple it was one hell of a sight. All of a sudden Karen couldn't stand that chicken any more."

"I think I see what you're driving at, P.D."

"No, Preacher Will. You don't understand any such thing for I haven't got to my point yet."

"Okay. I'm sorry. Rave on."

"Well, we took that half-purple and half-red thing out to her Grandma's house and threw it in the chicken yard with all the other chickens. It was still different, you understand. That little chicken. And the other chickens knew it was different. And they resisted it like hell. Pecked it, chased it all over the yard. Wouldn't have anything to do with it. Wouldn't even let it get on the roost with them. And that little chicken knew it was different too. It didn't bother any of the others. Wouldn't fight back or anything. Just stayed by itself. Really suffered too. But little by little, day by day, that chicken came around. Pretty soon, even before all the purple grew off it, while it was still just a little bit different, that thing was behaving just about like the rest of them chickens. Man, it would fight back, peck the hell out of the ones littler than it was, knock them down to catch a bug if it got to it in time. Yes siree bob, the chicken world turned that Easter chicken around. And now you can't tell one chicken from another. They're all just alike. The Easter chicken is just one more chicken. There ain't a damn thing different about it."
East may have been a drunk who rejected the faith he grew up with, but sometimes, I think he understood it better than any of us.