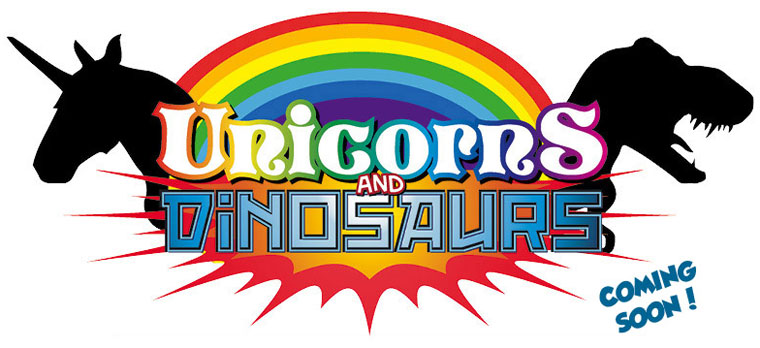 You may not know this, but Ken Ham's Ark Encounter opened last week. You probably didn't know because there wasn't much fanfare outside of evangelical/fundamentalist circles. Well, that is unless you count the people pissed off about the fact that a privately owned, overtly religious theme park got an $18 million dollar tax break even though Kentucky is one of the poorest and hungriest states in the nation. Isn't that nice?
Now, I'm not going to go on a tear about how this tax break violates the 1st Amendment, even though it does. And, I'm not going to talk about how much the whole thing cost ($100 million) and how Answers in Genesis could have better spent that money. Instead, I'll just talk about the Ark and let you work the rest out for yourself.
The Ark Encounter, and its sister attraction the Creation museum, are both the brain children of Answers in Genesis. AiG is a Young Earth group headed up by the aforementioned, Ken Ham, aka America's leading creationist . You probably remember him from his debate with Bill Nye (everyone's favorite Science Guy) about the origins of the universe a couple of years ago.
Those of us who believe the earth is older than Ham and his associates claim thought that Nye won the debate. But, that may not be so. Ham contends that the debate helped stimulate fund-raising for the Ark Park. Man, talk about getting bit in the ass.
So, what hath Ken Ham wrought in the hinterlands of Kentucky? According to the park's website, it is "a full-size Noah's Ark, built according to the dimensions given in the Bible. Spanning 510 feet long, 85 feet wide, and 51 feet high, this modern engineering marvel amazes visitors young and old."
Modern engineering marvel? Dude, there are a lot of things in this world more marvelous than your "ark". Unless you built it with Stone Age (or possibly very early Bronze Age) tools, that is. Otherwise, it's just a big-ass building.
I don't know if you picked up on it or not, but the fine folks at AiG have built a boat that won't float. As my friend (not to mention, faithful reader) Suzanne asked, "How is a boat that won't float supposed to inspire awe and reverence?" How indeed.
Here's the thing: it's never been about inspiring awe and reverence. It's about soaking the rubes. You see, admission to the Ark is $40 and from what I've seen, everywhere you turn, there's something else to separate people from their hard-earned cash. 
 But, before I get all cynical, let's talk about what's on Kenny's ark.  For the record, the following observations are drawn from
a video posted on the Friendly Atheist site
. There appear to be animatronic displays of Noah and his family engaged in various activities, cages of small "animals" (nothing in them except an audio player to generate animal sounds), models of larger ones and "educational" displays about how Noah might have pulled off this amazing feat.
Among those larger animals are…, wait for it: unicorns and dinosaurs. That's right, my friends, Ham's Ark contains both mythical animals and creatures who died out millions of years before humans existed in any form; not just our current modern iteration, but any  form.  Holy shit.
I really don't know what to say about that. It takes some pretty impressive mental gymnastics to believe that either type of animal was on the ark Or, in the case of unicorns, even fucking existed.
Of course, we are talking about people who reject the massive weight of scientific evidence that the world is over 4 billion years old in favor of an idea from some preacher who "calculated" the age of the Earth from Old Testament stories.  When that's your frame of reference, I guess unicorns aren't that big a deal.
Remember what I said about "separating people from their hard-earned cash"? Well, according to the correspondent from TFA, the entire first floor is basically one big store. AiG's money-grubbing and avarice are on full display with the Ark Encounter and I think they have a lot of nerve calling themselves "Christians".
Unfortunately, as long as Americans are gullible enough to believe this bullshit and line up to fill Ham's coffers, they'll keep pimping their fucked up view of the Gospel. In case it's not obvious, I'm not very happy about that.