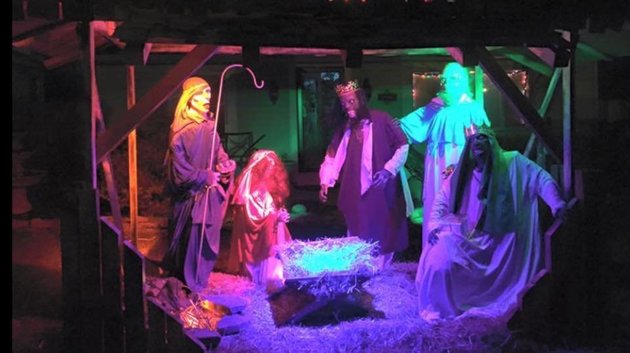 Many of you don't know this, but I have a thing for weird nativity scenes. Actually, I have a thing weirdness in general, especially when that weirdness tweaks a few sanctimonious noses, and what better place to to do that than with a nativity scene? It's a sickness, I know.
I became aware of this seasonal fascination last year, when an Ohio family caused an uproar with their zombie Jesus nativity. It was my favorite story of Christmas 2015. Even after they settled their issues with the town zoning board (yes, you read that right), someone was upset enough to leave them a note saying "GOD FROWNS UPON THIS MANGER SCENE," with an explanation of why Jesus is not a zombie (again, you read that right).
This year, folks have their knickers in a twist over a new nativity scene: the Hipster Nativity Set. I know this because Jim Denison wrote an article for Charisma telling me so. Now, I'm no fan of hipsterdom, but anything that bothers Charisma News can't be all bad. Can it?
But, friends, these two odd little scenes represent just the tip of the iceberg when it comes to weirdness in the crèche. And I, as your faithful and snarky guide to all things odd, have scoured the Interwebz to suss out what I believe are some the weirdest and most surreal (i.e. best ever) nativity scenes. Gaze upon the wonder, beloved: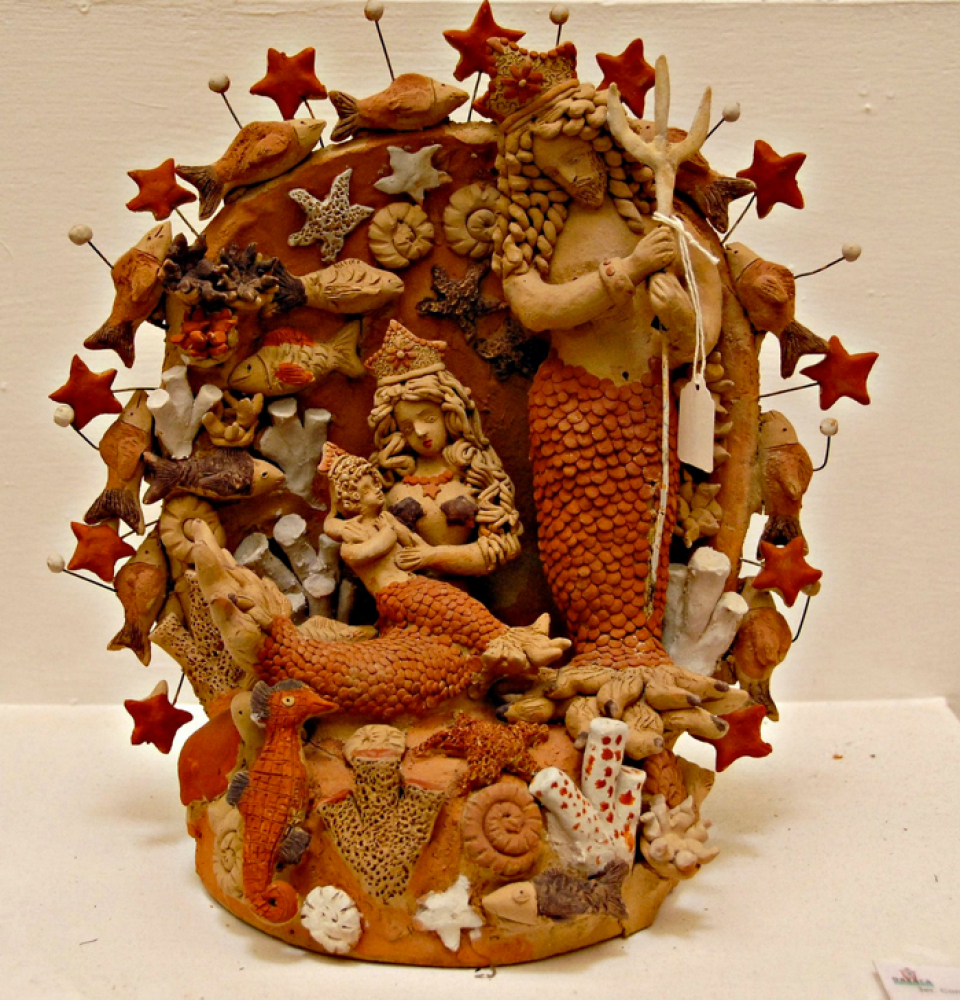 First up, we have the Mermaid nativity scene. I'm not sure what it's made of or why anyone would even concieve of a mermaid Jesus, but that's why this one is on the list: it makes absolutely no sense whatsoever. Besides, the craftsmanship is impeccable.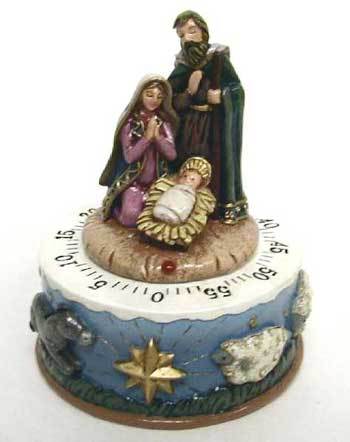 This one not exactly a nativity scene and, to be honest, the inherent commercialization is a little troubling. But, I do have to admire a mind that could find a way to combine the birth of Christ and kitchen gadgets in such a unique way.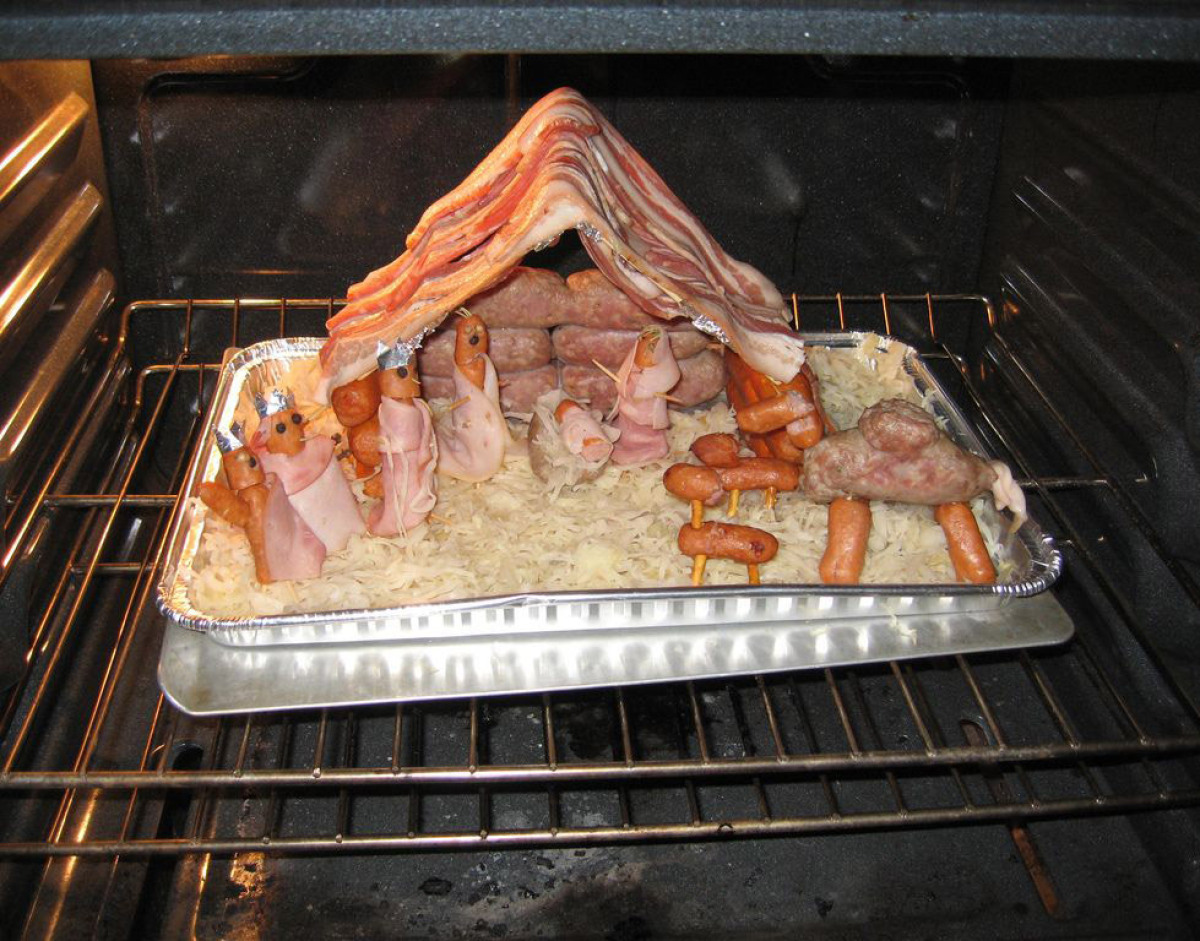 Behold the Meat Nativity. It's made of bacon, breakfast sausage, cocktail wieners and deli meat.  And all that pork is arrayed on a bed of sauerkraut to represent the birth of history's most famous and beloved Jew.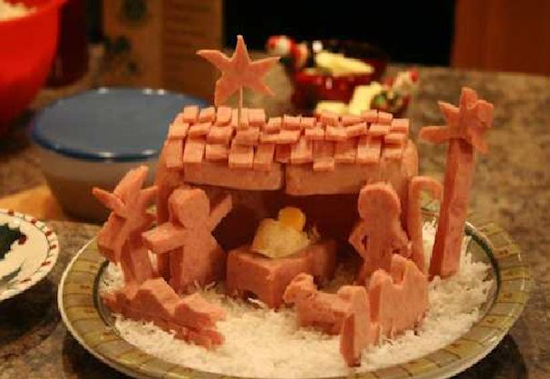 Yes, that's Spam. Why is it here? Um, because it's a nativity scene carved entirely out of Spam?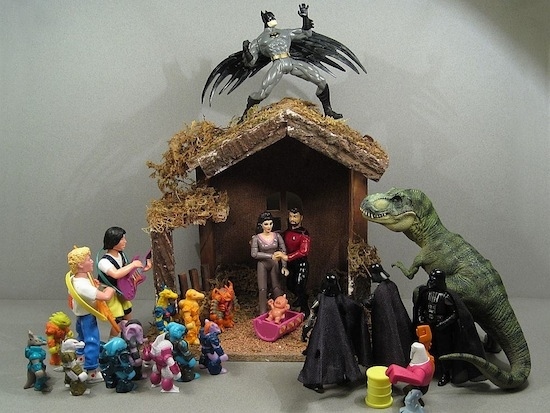 A nativity scene with Batman, multiple Darth Vaders and a T-rex? Yes, please!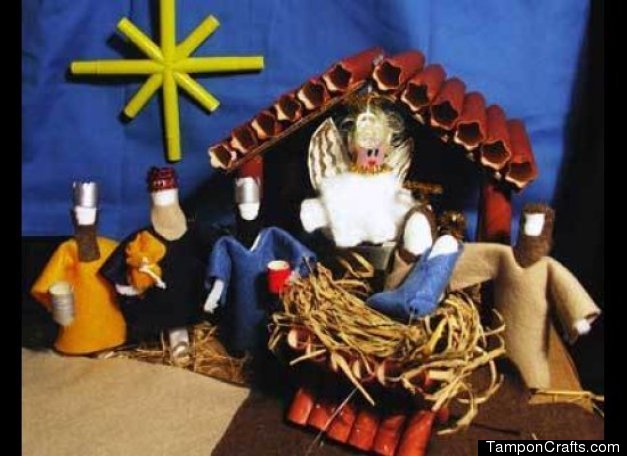 And, lastly, we have this: a nativity scene made using tampons. But, that's not the weirdest thing about this scene: it comes from TamponCrafts.com, a legitimate craft site that teaches you how to make things with tampons. Their tagline? "For any time of the month."