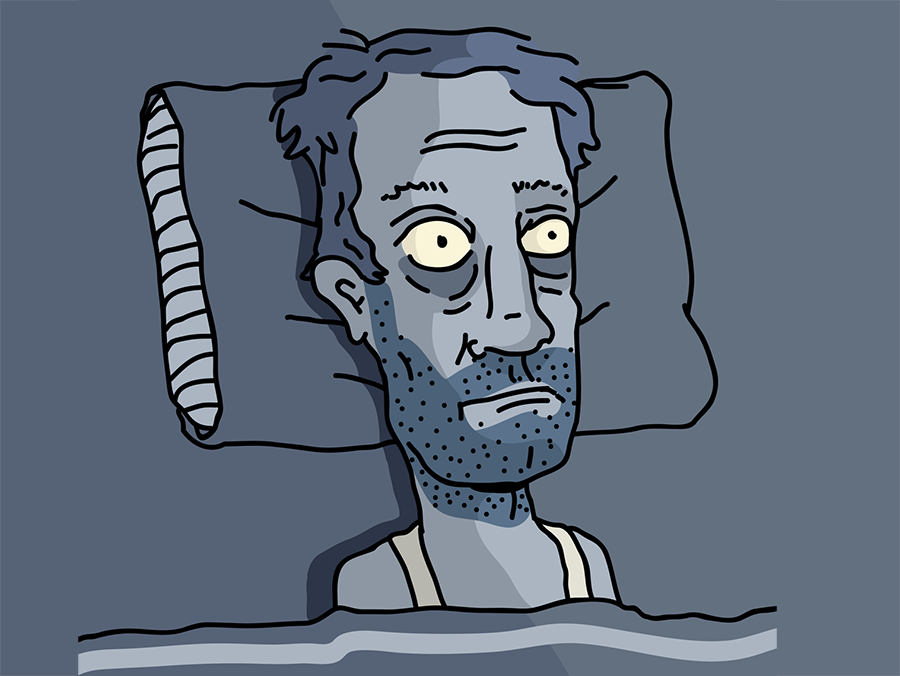 In a recent sermon at College Park Baptist Church, pastor Michael Usey asked "What keeps you awake at night?" Then, he had us write those thoughts down on Post it notes and stick them on the wall. Afterwards, the notes were gathered and compiled for a word cloud that showed up on the following Sunday's bulletin. I participated, scribbling down something about "poverty", "homelessness" or some other socially acceptable topic. And, while those things are on my mind, they aren't the only things. Hell, sometimes, they aren't even the most pressing things (In case you didn't know, I'm nowhere as deep as I make out). Most of time, what goes in my head is…, well, a little weird. Here are a few examples of what I'm talking about:
When Noah got hammered.  After the flood was over and things were settling down, Noah planted a vineyard and made some wine. Then, he got drunk and passed out naked in his tent.  While he was sleeping it off, Ham walked in, "saw his father's nakedness" and went told his brothers about it.  Shem and Japheth took a robe, walked in backward and covered Noah up.  When he woke up and found what had happened, Noah cursed Ham and set his brothers over him.  All that for seeing him naked? Seems a little harsh to me. I've gotta think something else was going on here.

 

Did Moses drop the F-bomb when he found out he wasn't getting into the Promised Land? 

 

Think about that one for a minute.  The guy busts his ass for over 40 years, leading a bunch whiny complainers who were never satisfied with anything he did and then, just because he screwed up once (at Meribah), all he gets to do is look at the Promised Land from Mount Nebo.  And, that's after he gave the Israelites some parting directions and pronounced a blessing on them.  Seriously? I'd have kicked dirt all over God's shoes and told everyone else to kiss my ass.
The story of Elisha and the smart-alecky kids  One day, the prophet Elisha was walking along, minding his own business when a bunch of kids came along and started making fun of his bald head.  Elisha cursed them and they ran off.  As they did, a couple of bears came along and mauled all 42 of the little assholes.  Okay, there's nothing I'm wondering about here, I just wanted a reason to include this picture: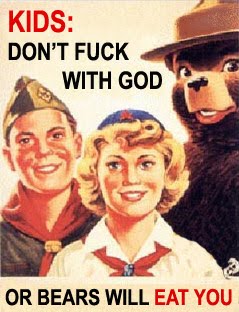 Why were the disciples so thick-headed?

  These dudes spent almost every waking moment with Jesus for 3 years and they didn't get what he was talking about until Pentecost? Really? There's also a follow-up question, here: How did Jesus keep from smacking shit out of them?
What happened after Jesus raised Lazarus?  The Bible says that when Jesus got to Bethany, Lazarus had been dead for days.  Four days. In the Middle East.  You know he was rank by then.  Did Jesus have to put in any extra work to make Lazarus presentable?  I think he must have, because you can't take enough showers to fix that kind of stink.
Would Paul have mellowed out if he'd gotten some action?  And, if he did, what would that have done to Christianity?  Think about this for a minute: if Paul was getting it on the regular, would he have had the drive to spread the faith the way he did?  I suppose it's possible, but in my experience, once you crack the seal on sex, it pretty much takes over. Which means Christianity might not be as big a deal as it is now, but we would be able to knock boots without so much guilt. And, would that be such a bad thing?
So, there you go; just a few of the things that keep me awake at night.