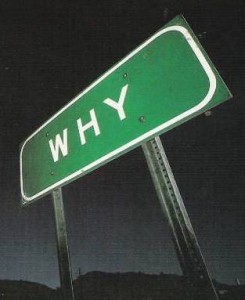 Anyone who reads this blog on any kind of regular basis knows about my shameless adoration of Love Wins Ministries. I've sung their praises multiple times (like here, here and here), but since last August that love has taken on a more tangible form: I am an official, for-real volunteer; aka, a regular. It's something I've wanted to do since I stumbed onto this awesome organization 4 years ago. Back then, Love Wins was Hugh, his computer and a table upstairs at Morning Times Coffee on Hargett St. in downtown Raleigh. Now, it's an actual place with actual employees who continue to do the amazing work that began all those years ago when a stout, bald man got off the bus in Raleigh looking for a new start.
Relationship and community are the raison d'etre of Love Wins, something that comes hard for an introvert like me. Especially since the common areas at 707 W. Jones can be a little overwhelming. There's usually a pretty good crowd hanging out and any time you have a group of that size that is also that diverse, drama is part of the package. To say I get over-stimulated in that environment is like calling the Grand Canyon a ditch. After my first day there, I was wrung out and realized I had to find another way to build relationships with the people there. Fortunately, one of my jobs at Love Wins is giving rides to the food pantry at Catholic Parish Outreach on Raleigh Boulevard and the time I get to spend with a few folks on the way there is tailor-made for that.
A couple weeks ago, a young lady named Sharon was on the list or CPO (Uber-organizer Maggie always has a list of people waiting when I get there). She was a friend of couple of my regulars and needed some groceries. Another regular passenger, Harley, was also going and I spent some time catching up on latest from him to let Sharon get comfortable. After a while, the conversation turned to my work at Love Wins and Sharon asked "Why do you do this? Why do you help people you don't even know?" She caught me off guard and I fumbled it badly, mumbling something about being a Christian and Matthew 25.
Now, a smart person would have had an "elevator pitch" prepared for just such an occasion. But, no one's ever accused me of being smart. Not to mention, I suck at speaking off the cuff (maybe that was why I sucked at being an evangelical). But, I've time to think about and I've come up with an answer.
I do it because I follow Christ, who said "Feed my lambs" and I take that literally. I do it because I have more than I need to survive and it's my responsibility to share with others who don't. I do it because I like the person I am when I help someone else. I like to think I do it because it's the right thing to do and not for a reward. Although, that "like the person I am" thing is kind of a reward, isn't it? What the hell, nobody's perfect.