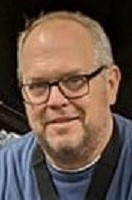 If you're here, I'm guessing it means you've found my weird little corner of the internet and have some questions. That's okay, I have a few of my own. Like, why am I able to write and publish whatever bubbles up from my fevered brain? I mean, having a credit card and email address (what it takes to get your own domain) seems an incredibly low bar to enjoy the capability to put shit out there for the whole world to see. But I digress.
So, what's going to happen here? It's a place where I can publish all the stories that bubble from the lump of fat and salt water that I call a "brain". They're generally speculative fiction (sci-fi, fantasy, horror, etc.) and vary in length; anywhere from 1000 words to… well, I have found the upper limit yet. They're also weird, off-the-wall, and maybe even slightly creepy. There are even a couple that will make you laugh.
What are my credentials? Besides being a card-carrying weirdo — I have ADHD and Autism Spectrum Disorder — I am a voracious reader with tastes that range all over the place. Most generally fiction, though. Nonfiction tends to bore me and ain't nobody got time for that shit. I also graduated from the University of North Carolina Greensboro with a major in English and a minor in Creative Writing. In other words, I know what the fuck I'm doing… most of the time. Hey, this writing shit ain't exactly a science.
If you haven't read the "Welcome To My World" page, go check that out. It does cover some of the same ground as this but has an extra, important element: ways to support this site. So, read it and follow the directions. Then, pick a story and enjoy. And, leave a comment telling me how much you enjoyed it. Thanks for showing up.